Residential Plumbing Repair Santa Maria
Residents of Santa Maria and the Five Cities area can count on Zierman Plumbing & Heating for a variety of residential plumbing services, heating, and 24 hour emergency plumbing needs.
Why Choose Our Local Residential Plumbing Company:
We believe that maintaining a year-round desired climate inside your home is just as important as having a reliable and free-flowing plumbing system; the fact that we can take care of both on a moment's notice is a mere reflection of the pride and dedication we possess in being able to serve every customer with a list of residential plumbing services as well as exceptional heating installations and repairs.
Our superior residential plumbing services extend above and beyond routine; our licensed plumbing technicians are highly trained to detect the slightest problems concerning interior and/or exterior malfunctions, leaking pipes, and clogged drains.
It's also important to point out that our approach to residential plumbing is second to none, and we'll never perform unneeded services, or any service, for that matter, without your consent. We will, however, ensure that you're fully informed on the different types of repairs/replacements we do provide with no hidden charges. Honesty and integrity are number one priorities for us.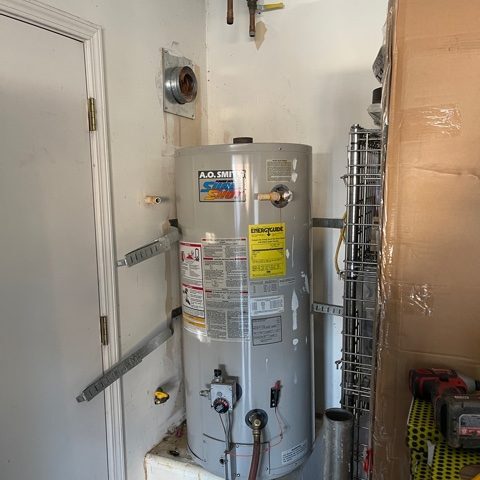 Zierman Plumbing specializes in most every type of drainage service, from the simplest drain clog to the most intricate pipe relining. Replacing faucet spigots, stems, washers, and garbage disposals can easily and quickly be taken care of, but are also the more troublesome areas in or around your home. From mainline leaks to water heaters to complete system replacements, no job is too big or too small.
No matter how your current piping apparatus is structured, our Zierman Plumbing service members have ample experience with both septic tank and sewer system setups within the local neighborhoods of Santa Maria and the Five Cities.
Often times, clogged drains may be a result of tree roots disrupting, slowing down, or blocking your sewer lines; our service crew members will be able to pinpoint the problem and have it resolved in a timely fashion. The snaking process can clear out tree roots or any other unwanted debris, and we'll also make some suggestions on how to avoid this from happening in the future.
The condition of your drainage system depends upon a few different factors, such as age and the type(s) of piping materials used. Couplers and connecting clamps can wear down and become inoperable over time, meaning that replacement options are available and easily affordable.
We're Licensed, Compliant, and Efficient:
Here at Zierman Plumbing, all the materials we use are compliant with the State of California's safety requirements, rules, and regulations. We're also concurrent with the EPA's standard guidelines regarding the Safe Drinking Water Act, which is an important aspect of reducing harmful contaminants from invading your internal system.
No matter the case, we'll be happy to answer any other questions you may have about your indoor/outdoor pipes and/or fixtures. We're also available 24/7 for emergency plumbing services, mainly because we know that water will always find its level when you least expect it. Give us a call and we'll do all we can to make sure you're taken care of.
Review
Zierman Plumbing
is a full service plumbing contractor serving the Santa Maria and Five Cities area. Our office specializes in installation and service of all plumbing, heating, as well as drain service. We provide installation, maintenance and repair on all brands. We'll perform a check of your current system and will take the time to go over any problem areas. Our expert technician will explain your repair or replacement options and will help guide your decision by answering any questions or concerns. We also offer a complete line of maintenance services, are EPA Certified Renovators, and never push you into "pre-paid" or membership programs that are rarely cost effective.
zierman plumbing and heating has been our plumber for years and years.we've been in our house for twenty-five year and i really don't remember another plumbing before them. however,I could be wrong on that point ,but they've definitely
been our plumber for at least fifteen to twenty years.
They provide regular service for us. they are knowledgeable about their work. we have used several different technician over the year and they have all been great to have in our house. they are always happy people, pleasant and friendly to be around . and they clean up after themselves, even though they are careful not to make a mess. I'd recommend then to anybody!
plumber & server repair
Date published: 07/26/2011
5 -